Welcome to the most wonderful time of the year!
As we prepare to indulge in mouthwatering delights and gather around tables with loved ones, we are delighted to present the annual Jones & Co Grocer Christmas Festive Food Guide. Filled with a wide range of products, inspirational recipes, great gifting ideas and more, everything in these pages is designed to make your holiday season simple and enjoyable.
We have searched high and low to bring you the best and brightest of our oldest favourites as well as shining the spotlight on new and local products and, with the holiday season almost upon us, be sure to get in quick to secure your choice of our extensive ham range and freshest seafood together with all the trimmings that your Christmas table shouldn't be without.
If you're looking for something extra special this year, we invite you to speak to our friendly Butchery teams about our Premium Specialty Range which includes Whole Suckling Pig, Prosciutto Wrapped Whole Duck.
All of our Festive Food Guide products can be found in-store and online at jonesandcogrocer.com.au and we invite you to visit one of our Festive Food Showcase evenings where you can sample everything in these pages and beat the rush by placing your Christmas orders at the same time.
On behalf of everyone in the Jones & Co Grocer family, we wish you a safe and happy festive season full of love, laughter, relaxation and, of course, amazing food!
Tyrone, Leanne, and the Jones & Co Grocer family xx
---
VIEW OUR 2023 JONES & CO GROCER FESTIVE FOOD GUIDE
---
2023 FESTIVE SHOWCASE EVENINGS
Don't forget to add these dates into your social calendar this December,
with our annual Festive Food Showcase evenings set to be bigger than ever!
This year, we're thrilled to announce that we will be hosting celebrity chef, Matt Golinski,
who will be sharing some of his favourite festive recipes helping you make the most of this year's festive season.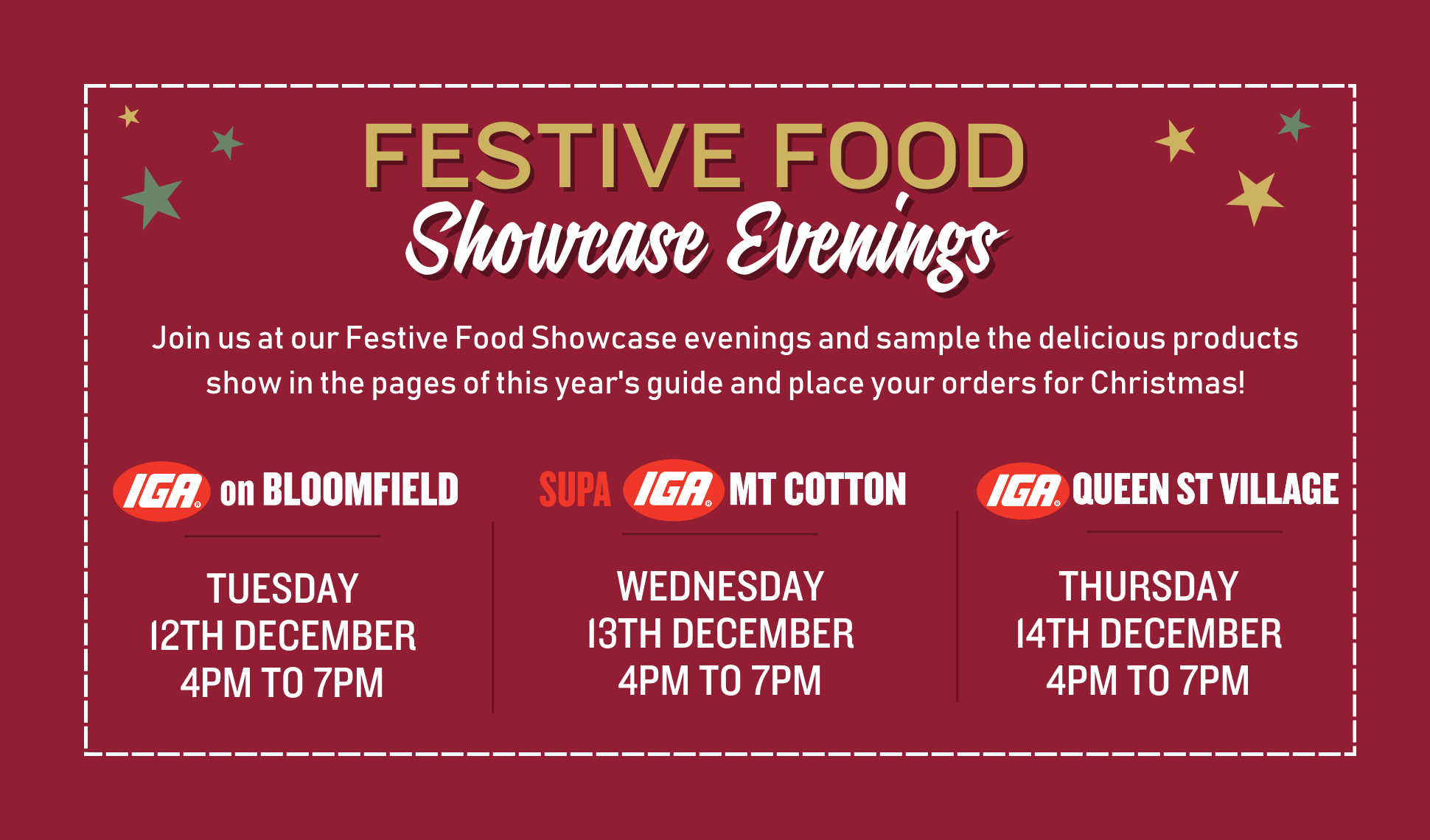 ---
DOWNLOAD YOUR 2023 FESTIVE ORDER FORM BELOW
1. Click on your selected store and download the festive order form
2. Fill out and hand in at your nominated store, pay your deposit and leave it to us!
---
---